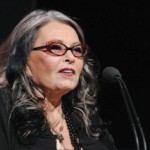 Coming up in less than 2 weeks 16 top scientists and researchers in the fields of geo-engineering, aerosol weather modification, genetically modified foods and more, will convene at the Wilshire Ebell Theatre in Los Angeles on August 17-19th for a first ever in depth analysis of global weather modification and its impact!
The event is called Consciousness Beyond Chemtrails and its inspiration comes from John Whyte, a man who felt the effects of what researchers know as 'chemtrails' first hand and it launched him on a path of discovery leading to bringing some of the best minds together to compare notes and educate you!
And there will be the special world premiere of the movie Why in the World are they Spraying? This follow up to What in the World are the Spraying and furthers our understanding of the global method behind the madness!
Some of the speakers: Clifford Carnicom, William Thomas, Micheal Murphy, Francis Mangels, Laura Eisenhower and just added Roseanne Barr, will be some of the bright lights gracing the stage of the Wishire Ebell theatre!

Visit: www.consciousnessbeyondchemtrails.com for more information!
You have two ways to attend, either in person or by live-stream! Buy tickets soon they are going fast! Remember mention 'Alchemy' and get 10% off!
Buy tickets here: www.consciousnessbeyondchemtrails.com/buy-event-tickets/
This event is a non-profit fundraiser to support research into Morgellons Disease! Do come and support!
And I, Eben Rey your faithful servant, will be your Saturday August 18th Master of Ceremonies! Look forward to meeting you there!